Parties
Celebrate that birthday or special occasion at our indoor facility. Whether it is a birthday, end of year for your sport, class or business, church function or an all night lock-in, we can customize a package to fit your specifications. We have a large welcoming party room, arcade to suit all ages, and basketball or volleyball court and we can provide the fun. There's no limit on the number of people invited to your party!
Basic party packages run for 2 hours and include the party room, your own private 3-on-3 or 5-on-5 basketball court, or full size volleyball court, 4 pitchers of soda, and two deep dish pizzas from Chicago brothers (16 slices). You can also customize your menu with a Chef's salad and bowls of popcorn. You are welcome to bring a cake and/or ice cream, however, no other outside food or drink is allowed. There is a $30.00 surcharge if other food is brought in.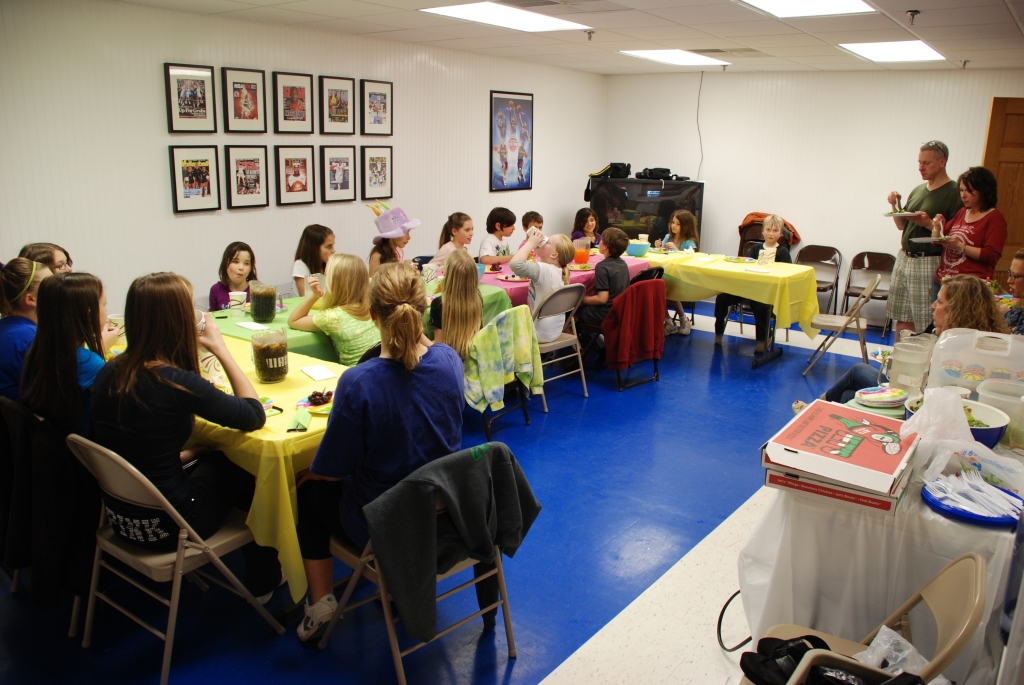 PARTY PACKAGES:
Basketball 3-on-3 $125

Basketball 5-on-5 $180

Volleyball Full Court $180
EXTRAS:
Extra Chicago Brothers Pizza (each) $12

Extra Pitchers of Pop $4

Chef Salad $35

4 large bowls of popcorn $10
A 50% deposit is required at the time of booking.
Contact us today and speak with one of our managers to reserve your time and date and let us provide the fun and clean up!